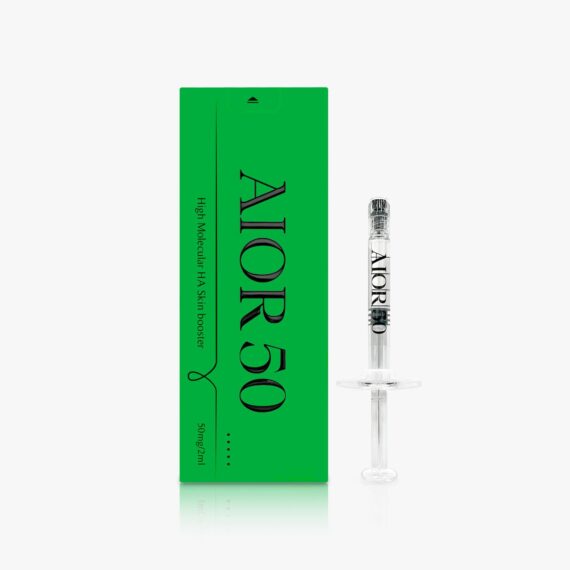 AIOR50 5 Points Face Lifting 2ml x 1 syringe profhilo ejal40
$60.00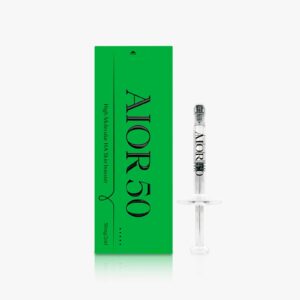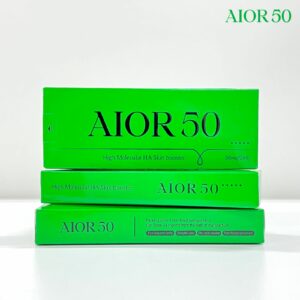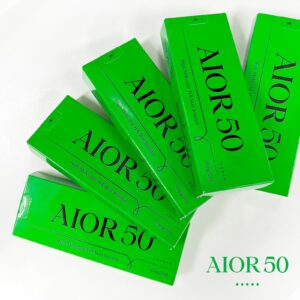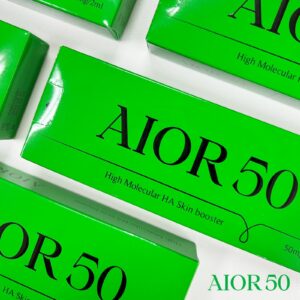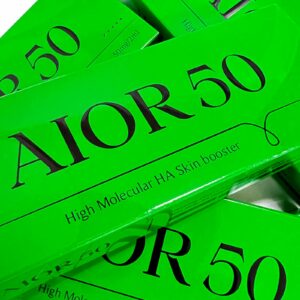 Description
AIOR50 2ml x 1syringe
HA High Molecular 50mg / 2ml
DESCRIPTION
AIOR 50 is the premium solution of high molecular weight hyaluronic acid and contains concentration of 50mg/2ml.
This product is considered to be safe, without BDDE (No use of chemical cross-linking agents) and is suitable for skin rejuvenation.
The optimal formula provides the treated area with hydration while stimulating the production of new collagen and elastin,
which improves the skin.
INJECTION AREAS
• Forehead area / forehead wrinkles
• Corner of the mouth area
• Wrinkles and marionette lines
• Nasolabial folds and perioral wrinkles
• Glabellar wrinkles or frown lines
• Neck area
• Hands
RESULTS
• Restructures the extracellular matrix
• Stimulates collagen and elastin production
• Reduces the appearance of wrinkles
• Revitalize damaged skin
• Improves skin density and elasticity
• Evens the skin tone
COMPOSITION
• 50mg / 2ml High Molecular Hyaluronic acid
• Molecular weight of 2000 kDalton
PACKAGING
• 2mL * 1 pre-filled syringe / box
• Instruction leaflet
STORAGE CONDITIONS
• Store at the room temperature(1-30 ℃)
• 2 years (24months) from the date of manufacture
Additional information
| | |
| --- | --- |
| Weight | 0.02 kg |
| Dimensions | 18.5 × 9 × 3.3 cm |
| Origin | South Korea |
| Quantity-per-case | 1 syringe × 1.0 ml per pack |
| Ingredients | |