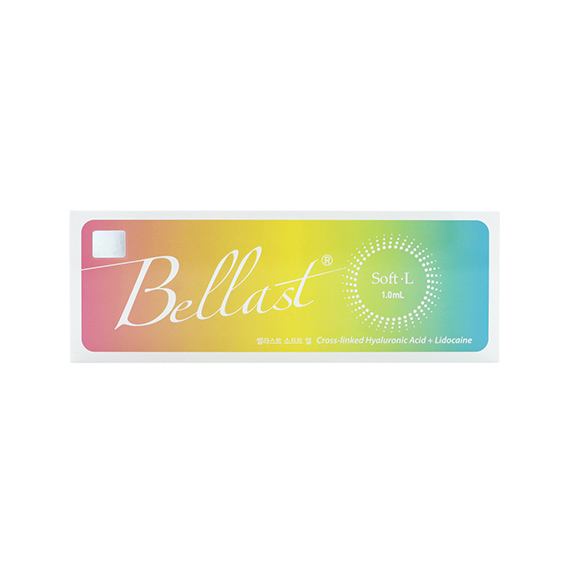 BELLAST SOFT-L
$40.00
Bellast are line of dermal fillers by Dongkook Pharma Co., Ltd. Company develops and produces well known therapeutic products including anesthetics. Dongkook is famous for the quality of its products. Currently, Dongkook exports its products and medical devices to over 50 countries around the world seeking to grow into a global leading pharmaceutical company.
Out of stock
Description
Bellast is a dermal filler that contains cross-linked hyaluronic acid of non-animal origin.  It is biocompatible to human body so it degrades naturally over time. Bellast is a new-generation gel based on double polymerization hyaluronic acid molecules. This product keeps an endotoxin level below 0.5 EU/ml, which minimizes the side effects that occur after the procedure.
The benefits of Bellast:
increased viscosity
hypoallergenic composition
endotoxin percentage is less than 0.5 EU/ml
low residual BDDE
non-toxic

full biocompatibility with tissues
Bellast Soft L is used to fill in fine lines and is injected into the surface layer of the skin.
Scope of Bellast Soft L:
correction of crow's feet and fine lines
correction of perioral wrinkles
The effect after the procedure lasts for 9-12 months.
Product composition: HA 18 mg/ml,  Lidocaine 0.3%
Bellast Soft L
1 syringe × 1.0 ml per pack
Manufacturer: Dongkook Pharma Co., Ltd., South Korea