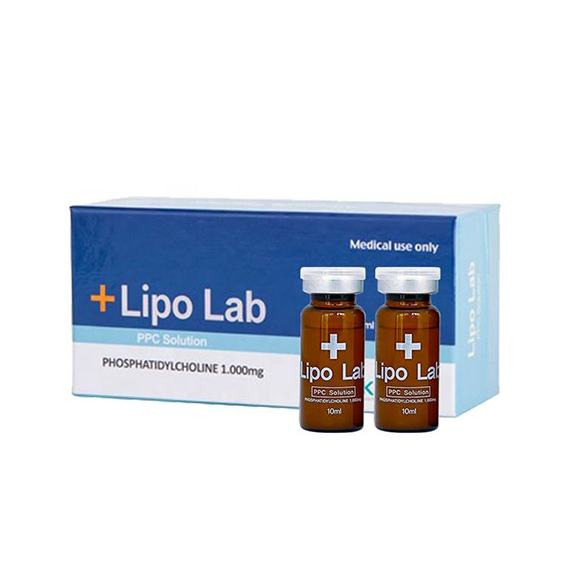 LIPO-LAB
$70.00
Lipo Lab is one of the top-rated brands among fat-burning products for face and body. It is manufactured by a South Korean company CSBIO Inc., Ltd. Specially developed formula and composition of Lipo Lab products ensure complete destruction and natural excretion of fat cells from the body, while improved skin structure and elasticity is a pleasant bonus. Lipo Lab uses only high-quality and high-purity components. The series contains several products varying in the composition and the scope of use.
Description
Lipo Lab (new) is a fat-burning solution for the local reduction of subcutaneous fat. Lipo Lab allows fast, effective, and non-surgical reduction of excessive body fat. Phosphatidylcholine (PPC) has direct lipolytic activity, while sodium deoxycholate disrupts adipocyte membranes. The action of the two agents results in conversion of the subcutaneous fat into liquid emulsion, which is then naturally excreted from the body. The novel version, Lipo Lab (new), is composed of only sterile and high-purity ingredients: PPC (German origin, 99.8% purity) and sodium deoxycholate (Japanese origin, 98% purity). Special production technology ensures high dispersion of the particles and their small size (smaller than a cell, 50-70 nanometers).
Strengths of Lipo Lab (new):
effective non-surgical alternative to liposuction
solves local obesity problem when physical activity does not help
in contrast to other fat-burning methods that reduce adipocyte size, Lipo Lab dissolves and eliminates fat cells completely from the body
cellulite-eliminating effect
composed of highly-dispersed nanoparticles
only high-purity and sterile components
no need in anesthesia: the procedure is painless
Lipo Lab (new) is used for removing subcutaneous fat in various body parts.
Lipo Lab (new) is used for correction:
double chin
arms (armpits and inner upper arm areas)
waist area (belly, love handle, back)
legs (gluteal fold, inner and outer thighs, back thigh)
Product composition: Phosphatidylcholine, Socium deoxycholate, Carnitine, Benzyl alcohol, Methylparaben, Ethylparaben
Lipo Lab (new)
10 vials × 10 ml per pack
Manufacturer: CSBIO Inc., South Korea
Additional information