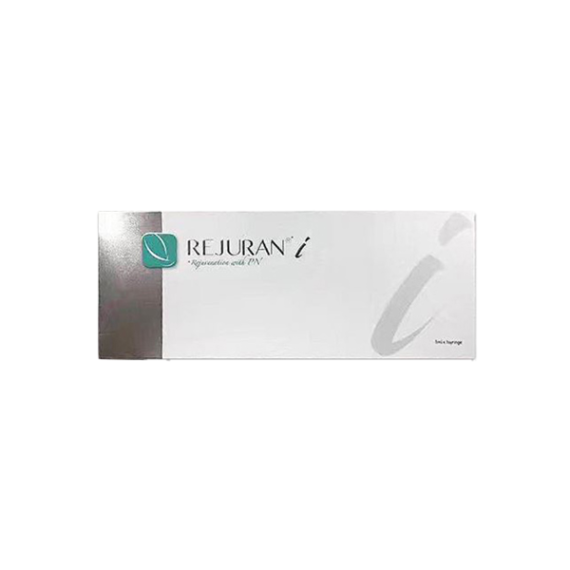 REJURAN Ⅰ
$110.00
Rejuran is a series of skin boosters based on polynucleotide (PN) by Pharma Research Products Co., Ltd., a Korean company.This series includes four products for skin regeneration, regeneration and appearance improvement.
Description
Rejuran is a series of skin boosters based on salmon-derived polynucleotide (PN). The biological properties of PN include the ability to stimulate the production of collagen and other proteins, induce the accumulation of extracellular substrates, and prevent decomposition that causes tissue regeneration. The Rejuran product aims to provide effective and fast rejuvenation and moisture supply to the epidermis and deep layers of the skin.
Strength of Rejuran I :
Product is FDA approved and CE certified
Faster tissue regeneration and scar healing compared to other products that contain only HA as an effective ingredient
Increased clinically proven skin thickness and luster
Doubled skin elasticity over other products based solely on HAThe Rejuran I is a skin booster developed specifically for the delicate areas around the eyes. Booster has a fairly watery texture, which reduces the risk of lumps and is suitable for injection into thin skin areas. As a result, the skin around the eyes looks healthier and richer. ReJuran I also improves skin elasticity and allows skin color and texture to be even.
Scope of Rejuran I :
Dark circles reduced and swelling under the eyes (pocket under the eyes)
Treatment of the first signs of aging in the area around the ophthalmic region (crows' feet, wrinkles under the eyes)
Skin restoration that has become thinner after cosmetic procedures
Additional information
| | |
| --- | --- |
| Weight | 0.1 kg |
| Origin | South Korea |
| Quantity-per-case | 1 syringe × 1.0 ml per pack |
| Ingredients | |