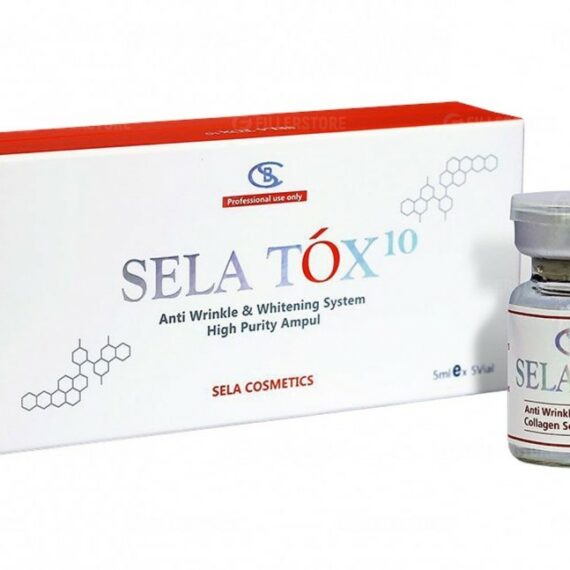 Sela Tox 10 5ml X 5 Vials Skinbooster, Mesotherapy, selatox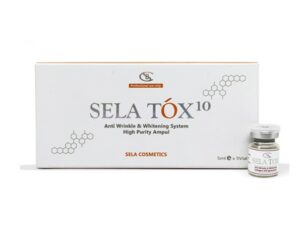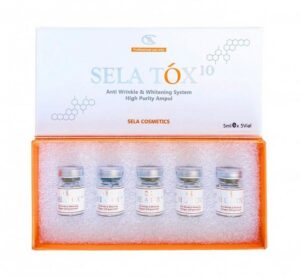 lift, tighten and moisturize your skin, alleviating the appearance of fine lines and wrinkles
Description
Sela Tox is a skin booster that contains Acetyl Hexapeptide-8, which is well-known to have similar effects to tox, and works to lift, tighten and moisturize your skin, alleviating the appearance of fine lines and wrinkles. When applied using the Hydra Stamp, this skin booster works to restore the skin's barrier function, reduces fine lines and wrinkles, improves the complexion, and reduces the size and appearance of pores.
Sela Tox infuses the Skin with a mega-packed Peptide Complex that forces the Skin to produce more Collagen and Elastin.
Reduces and prevents wrinkle and fine lines: Using Acetyl Hexapep-8,
Long-lasting aging benefits: Supports the production of collagen and elastin whilst moisturizing and brightening the skin.
Safe and easy application: Can be easily administered via cosmetic micro needling
Safe, and non-toxic, while infusing, and revitalizing the skin.
Can be used with Cosmetic Micro needling Devices, and the Hydra Stamp/Roller.
Diminishes fine lines and wrinkles, neck refines pores, and lightens pigmentation.
Instructions: Always make sure the treatment area is cleaned and disinfected before starting the treatment.
1. Shake the vial well.
2. Apply a thin layer of the product onto a clean face.
3. Wait 1 ~ 3 minutes to allow the product to absorb.
4. Apply another layer of Sela Tox to the face and use the Hydra Stamp to administer the product. Follow the lines
on the image below for the best results.
5. Use one 5ml vial per treatment and repeat this treatment every 1 ~ 2 weeks.
Has an expiry date of 24 months,
Must be used within 3 months after being opened.
Must be refrigerated after opening, to ensure the ingredients stay potent